I want to think God's thoughts after him. The best way that I know of to do that is to read His Word, to speak His Word, to memorize His Word, to pray His Word. As I do this–especially about my trial or the person through whom my trial comes–my mind is renewed and I am transformed.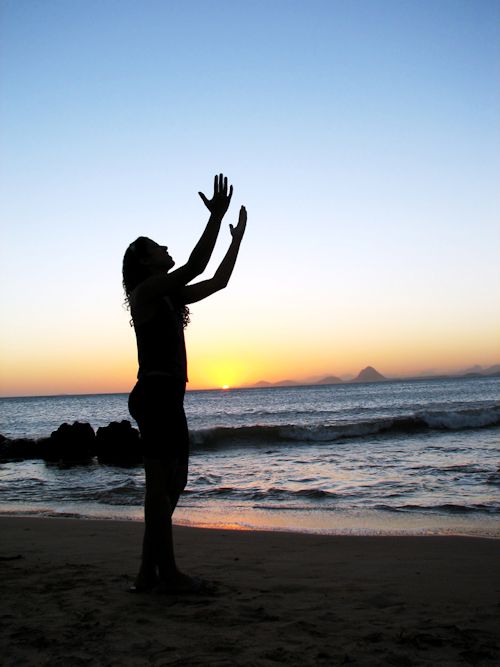 Let's revisit our God Lists today and add to them. We will use them for a Praise-Fest, but also to pray for another person.
ACTIVITY 1:
Turn in your bible to Psalm 25
Open your God List and take a moment to invite God to join you before you go through Psalm 25 verse by verse. Select the level you have time for today:
Level I – Do this with Psalm 25: 1-7
Level II – Use Psalm 25:1-15
Level III – Use the entire Psalm to add to your God List.
Read verse by verse through Psalm 25 (depending on the level you choose) and pull anything and everything you can out of it, writing down anything you find there that answers these questions: "What is God Like?" and "What does He do for People?"
Enjoy "soaking" in the truth of who God is! Ready? Go!
—-
I have uploaded what I pulled out of this Psalm so you can see. All of our lists will look different, even if we use the same passages, but this will give you an idea of what it might look like to add to your God List from Psalm 25, answering the questions of "What is God Like" and "What does He do for people?"  Heidi's Psalm 25 God List
ACTIVITY 2
Now, use what you wrote down from Psalm 25 for a Praise-Fest, declaring back to God who He is and what He does. Do this at whatever Level you chose for the previous activity. Or you can pick just five things you wrote down. I find that doing this OUT LOUD works best but you could do it quietly or even write it as a praise prayer. Here is a sample of what my "Praise-Fest" might sound like: Praise-Fest Sample Psalm 25
Again, if you chose Level III in Activity 1, you could keep going! I only did part of Psalm 25 in my sample Praise-Fest. The cool thing is, going through this to record it for you, I sensed God's presence yet again, inhabiting my praises. This is so encouraging to me.
ACTIVITY 3
Now, we will use the part of our God List that we used in our Praise-Fest, to pray for another person. I will pray for my husband today. Praising the Lord with Scripture and praying Scripture for someone does so much to change how I view life! This is a practical way to renew my mind. Does it take time and effort? Yes. Is it worth it? Yes. Here is a recording of part of my prayer for my husband using Psalm 25 Prayed for Another
SUMMARY
I must be honest with you…I need to do these things each day to move through my trials with even one half-way decent thought. If I don't do these things, I end up magnifying the dust mites. I end up in a downward spiral. I simply HAVE to magnify the Lord and I do this by employing this arsenal of strategies. The enemy HATES it and will do anything he can to distract me from it. But I literally can take 15 minutes first thing in the morning, or mid-afternoon, or when I am tempted to give in to defeated thoughts…and I can open my God List and either add things to it (if I have time) or just take 5 things there and praise God for His character and His ways. I can use my God List to pray that someone (even someone who may be a "challenging person" for me) will experience God's character and ways afresh.
PLEASE
I know I keep begging you to give feedback in the comments section. This time, I need feedback on a practical level. Does it help to have the links pop up with the pdf file to read or the audio file to listen to? Please tell me…does this work? Does it help to demonstrate what I am talking about so that you can apply the principles I am sharing? I really value your opinion.