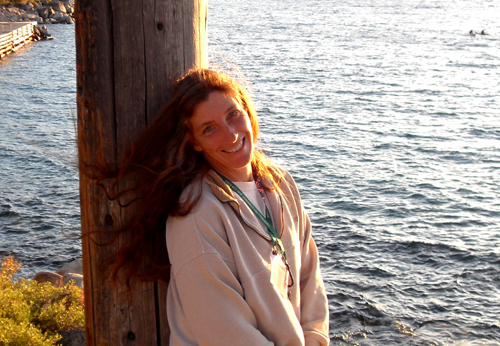 God's Word is a catalyst for transformation. This is the hub, around which, Heidi's living, ministries, and, even her hobbies, revolve.
Her life journey intensified in 1998 when she realized she had been using food, dieting, and compulsive exercise to numb herself to issues that God wanted to heal. All the restrictive tactics to which Heidi resorted were not only stifling to the freedom God intended, but also symptomatic of the underlying ills that continued to plague her heart.
God led her into the Valley of the Shadow of Death where she learned (the hard way) that forgiveness, gratitude, and facing into the shame that harnessed her spirit were vital to complete healing. As her heart has been set free, she has experienced change in her physical body as well as healing from deep within. In the past, diets left Heidi with a smaller body, but a heavier heart. Having learned so much from Arthur and Judy Halliday and their book, Thin Again, published most recently as Get Thin Stay Thin, she now seeks to listen to God's prompting – so food and eating aren't such a "big deal." Heidi no longer hops on the scale multiple times each day in search of approval. In fact, she threw out the practice of standing on her bathroom scale in favor of standing on God and His promises!
Heidi lives in the Sierra Nevada foothills with husband and animal menagerie. She freelance writes and has a blog chronicling her journey.
Being outside with her horses and family or playing competitive tennis give Heidi truckloads of joy!
Visit her at Twitter, Facebook, or stop by her blog!
Click here to read more about Heidi's journey.