What would it be like to escape the clutches of diets, food and body issues and to experience, instead, one Holy obsession? Heidi is working on a 100-day "travel guide" for a journey toward wholeness. Together, we will walk the path that leads from hungry hearts to souls that feast on the Word of God and the God of the Word. Let's find out what Jesus meant when he said, "Don't worry about what you will eat or drink or what you will wear…Seek first God's kingdom and His righteousness and all these things will be given to you as well."
Heidi has chronicled her journey at her blog, God Is Doing A New Thing.
Heidi Bylsma's writing credits:
[one_fourth]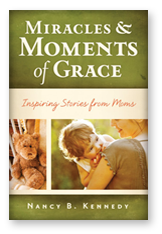 Miracles & Moments of Grace: Inspiring Stories of Grace From Moms
Nancy B. Kennedy, Leafwood Publishers, March 2013 – Contributor[/one_fourth][one_fourth]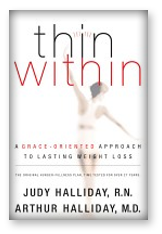 Thin Within Copyright 2002 W publishing – Collaborator – Judy and Arthur Halliday[/one_fourth][one_fourth]

For Better, For Worse Copyright 2004 Christian Publications – Contributor[/one_fourth][one_fourth_last]

Chicken Soup for the Horse Lover's Soul II Copyright 2006 HCI – Contributor[/one_fourth_last]
Heidi Bylsma has been writing professionally since 1999 when Judy and Arthur Halliday asked her to collaborate on their book, Thin Within. Click here to read Amazon reviews of the book.
Following this undertaking, Heidi began to write the curriculum for the online program called by the same name. Visit the Thin Within website to learn more about this approach or visit Heidi's online blog to learn more.
In addition to writing for the Hallidays, Heidi and her husband, Bob, co-authored a piece that was published in a marriage devotional book, For Better, For Worse. (This link is also to Amazon–to editorial review.) They used a pseudonym for this endeavor as they chose to maintain their privacy while still offering to others the intimate lessons learned through challenge and adversity in their marriage.
Chicken Soup for the Horse Lover's Soul, Volume 2, showcased another piece that Heidi wrote about her autistic-spectrum son and formerly abused mustang. Click here for more, including photos