Come On Along!
Please come visit the
God Is Doing a New Thing community
for support and encouragement with keeping godly eating boundaries. I have chronicled my journey there...a journey away from 100 extra pounds and toward greater intimacy with God. I would love to see you! We have a new bible study starting up May 6th, 2013. Come find out more by
clicking this link
.
Newsletter
About Me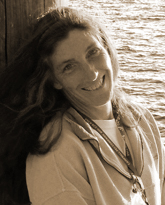 Heidi lives in the Sierra Nevada foothills with her animal menagerie and her supportive, hard-working husband. God has transformed her life through praise! She freelance writes and blogs here to chronicle much of her journey.
Older Posts, By Month
Latest Tweets
Twitter Authentication data is incomplete
Categories